Hi,
With my very limited knowledge and all the posts I read, I came up with this design. I am wondering if I am on track, if there are errors or something I am missing.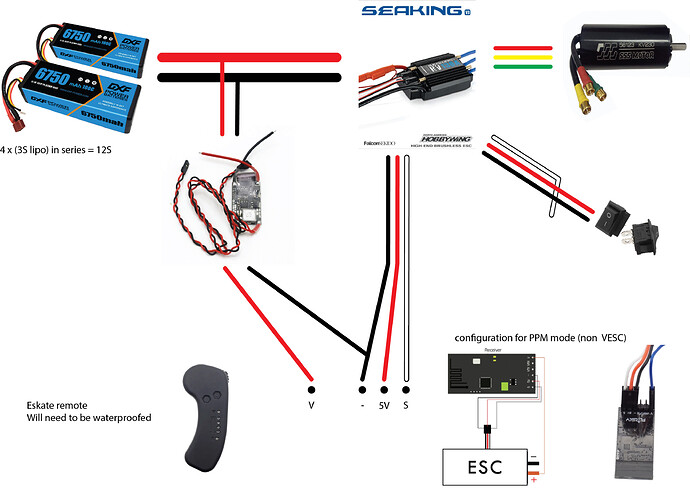 Motor:
SSS 56123 500KV
Maximum Amps: 188A.
Maximum voltage: 50V.
ESC:
SeaKing-130A-HV (discontinued)
Output: Continuous current 130A, burst current 180A.
Input: 15-36 cells NiMH/NiCd or 5-12 cells LiPo.
No Built-in BEC.
Battery:
Planning on having 4 x 3S in series
3S Lipo-Battery 6750 mah 100C
BEC:
UBEC-15A External BEC DC Voltage Regulator Support 6S-12S 15A Output

Controller/remote
I am planning on using an eskate one then waterproofing if in the future.
I found ip67 potentiometers, but I dont have any ideas on how to incorporate them to the board for now. (could I just replace the hall sensor with one?)

Thanks a lot!