Attention Everyone !!! We received contact from customer that a fraud site www.maytechshop.com is impersonating our website, updated same products in pictures as on our website wth very very low price, they took money and don't ship order, not answer phone or reply emails, someone has been scammed !!! We don't have any cooperation with this site, please be vigilant !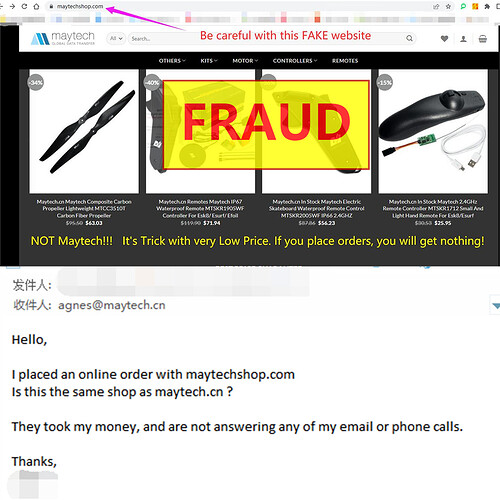 PLEASE DO NOT ORDER ON THIS SITE, DO NOT TRUST SUPER LOW PRICE.
Our only official website is www.maytech.cn Please regonize our official website and Maytech logo.
When something going to be unusual, there must be a bad reason for it and you will pay more and got nothing!
Besides, most items on our website are with 10% OFF for the coming Black Friday, valid before November, 30, 2022, check from below link:
https://maytech.cn/collections/2021-christmas-sale-collection?page=1