Thought i'd do a separate topic for this one: Prop defined to be slow to match heavy weight rider with large wing and high drag.
Generated automatically by Caeses B-series propeller generator with inputs:
Dia. 150mm
4kw@4krpm
13.5 knots speed
3 blade, 15 deg rake
Axle dia 12mm
Hole pattern to match c80100 motor
I got it 3d-printed by a professional printer in carbon reinforced filament, result is really clean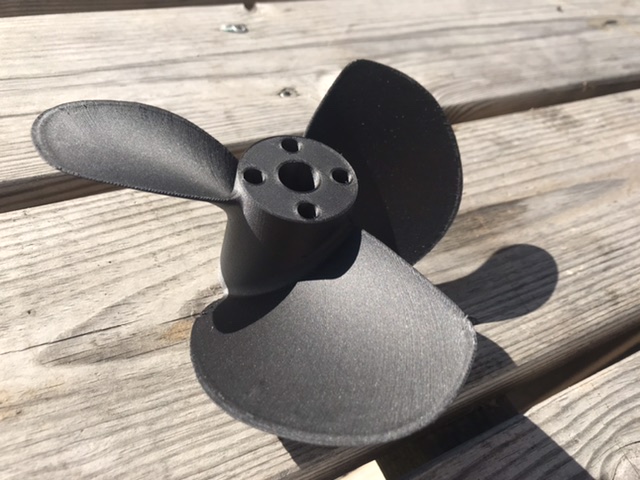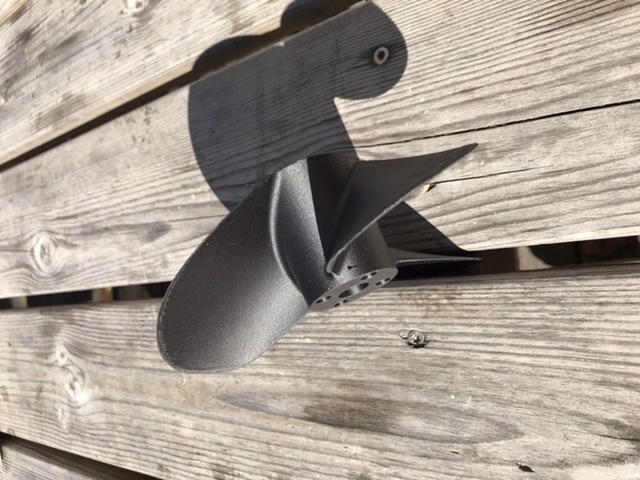 Blades are super thin (probably too weak or flexible) but i got both the test print and the final print so i'll do a carbon overlay on the test and try the other as it is.