Hello guys,
Im Léo, i have already built my efoil last year and it works well ! I have a topic which called « efoil Léo - another French build »
However, I'm with a friend who has built a electric jet surf board.
He tested it but as soon as he jumped on the board, everything stopped working.
The esc is TFL Hobby 300A.
The motor is SSS 500kv.
The battery is running at 14s.
Anyway, as we don't know if the problem comes from the motor or the esc we tried my second flipsky waterproof 200A esc but we can not do the motor detection with it. That's why I'm asking if it's feasible… I have never seen anybody did it.
Thanks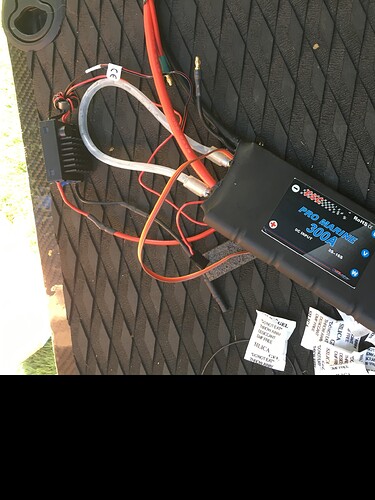 Uploading: CB6E460D-C757-4324-B371-3A196FFE50C5.jpeg…
Processing: 7D36DEC4-A599-4D1E-81E0-086A853D5630.jpeg…