Hi,
has anybody experience with this ESC:
Or any other working option (12s) than the good ol' Seaking 130A?
Absolutely do not use that ESC. It's the first one I tried, burned up almost immediately. The "water cooling" tubes are a joke, not sure how they are supposed to cool the mosfets. Don't skimp on the ESC, it's the most important component.
Try alienpower website. Here they gave great esc. I have buy my esc here!
well thanks for the warning.
I can vouch for the VESC i have a Mountain board with 2 of them, the vesc has such a smooth start up and fully programmable. You can also add a Bluetooth module for logging and overlay it on the video like this [https://youtu.be/OusUPC4rcwI?t=62] also have a link to a log online like this: [Apr 22, 2017 - metr.at | z67V2] ( double the amps because i was only logging one of the vescs at the time) only down sides of the vesc is its only 80A continuous and possibly the rpm limits.
Had to make a second post coz new user.

.These controllers could be an option? [Race Boats ▪️ MGM CONTROLLERS]
hi ive been looking at the swordfish 240A esc HV Hifei, looks interesting
I've been looking at the $65 flycolor 80a esc HV on ebay. Probably won't buy it though and just go with the tried and true 130a Seaking. I don't know if the flycolor is truly waterproof as they say. They had a 150a version on ebay for a while, but can't seem to find it anymore. They mention they are designed for agricultural drone use, whatever that means.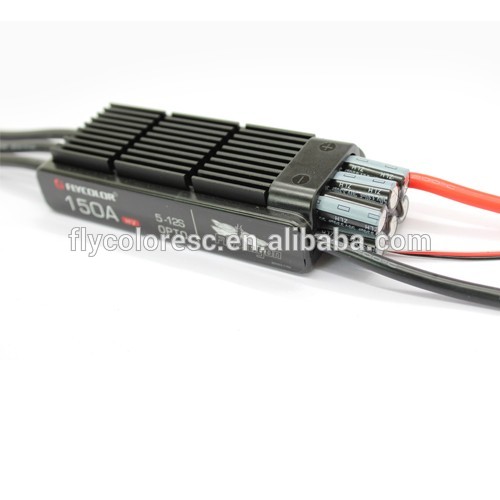 [https://www.ebay.com/itm/Flycolor-waterproof-80A-HV-Brushless-ESC-support-5-12S-for-Agricultural-RC-Drone/291872995025?epid=2167621396&hash=item43f4fc76d1:g:Z9kAAOSwTA9X18Hr]
The $76 X-rotor pro from hobbywing looks similar. It also says its waterproof, but does 14s, which would be even more power. You are getting into toasty zones with that high of voltage and water.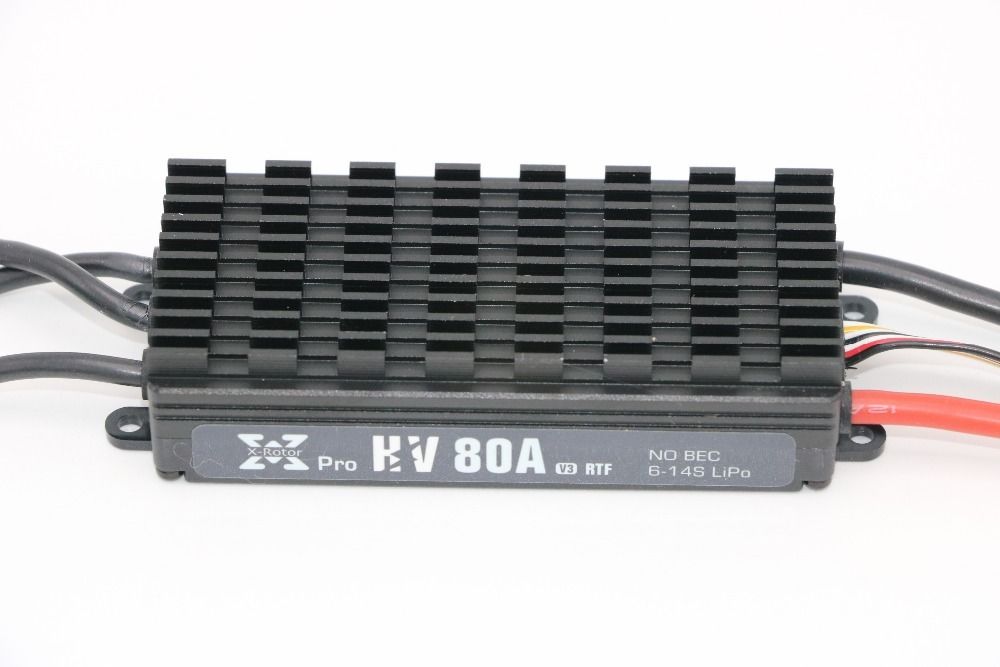 (Hobbywing+XRotor+Pro+80a+HV+V3+ESC+14s+Speed+Controller+for+Multicopter+RC+Drone for sale online | eBay)
With these models it will be tough to get the heat away.
I have just found this one:
It is a copy of the Swordfish but much much cheaper!
That's the one I have (Aquastar 240A). I have attached the kill switch on the ON/OFF of the ESC and it cuts the motor immediately
Let me know if you need more info, I plan to do my first ride in two weeks!
The drawback with normal ESC is that the phase current is not limited, sometimes it is done by U_DS Measurement across the mosfets, but if they are cold it can be very high mostly unlimited. Often it is too high, so the controller, the motor, battery or cables are fried in some way. This happened to me with a 6374 130kv with a watercooled HK YEP 120A. Later with a 6384 the YEP blew up all fets when the hose was squeezed. I got guarantee, because ad says it is protected against overtemp.
The VESC has phase current limit and thermal limit so it should be protected. Sadly it has a weak gate driver, so it cannot handle larger mosfets, paralleling is unpossible. I do not know how good this special VESC6 is cooled, but my VESC-X was not able to put out enough current and went down from 80 to 50A within a minute. I tried several cooling methods, ended up with small heatsinks glued to the directfets and forced air. But also this had an output of only 80 downto 70A, after some days surfing it broke one mosfet.
I ordered a ESK8 VESC now, which has no cooling. I plan to equip it with heatpipes.
hi, I've just ordered the aquastar 240amp esc,
it looks good, was on sale at hobby king for145 euro, what motor are you running?
im also thinking running 12s, those 20,000 mah 6s packs x2 up on hobby king to (the green ones)
cooling the esc is something, maybe a little water pump, or if it could be inside the mast with venturi tubes running through the mast, haven't decided,
lets us how it goes
I have the YEP120A, it just needs a bigger heatsink to dissipate the heat. I havent ridden with it yet, but it was fine during testing on land.
any feedback on this ESC? what amps are you running? any overheating with it? can you turn off reverse?
Still haven't had time to finish my board. It's nearly done, Soon, I will have to put a dry suit to try it out!
As for reverse, I use an alien remote where you can adjust the middle point between Fwd/Rev with a trim and totally remove the reverse. I tried to order a programming box for the ESC but it's back-ordered for ever
What are you using to measure to amps?
I had that alien remote, just sold it, but had a really nice rubbery feel to it. I put some elastics and a screw on it pulling the trigger forward to add some resistance. The trigger is super sensitive and without it you will not have much throttle control. all or nothing almost. Add resistance to it, your set!
I just did a bunch of research on Swordfish ESC (Turnigy Auquastart) as they have a 300A with data logger for $259 as a backer ordered one two weeks ago. Unfortunately, reviews are terrible, and some guys put these to the test they fail miserably. That turnigy is relabeled 240A swordfish without datalogger.
Example of quality is shown with guys putting these to the test, and a 300A waterpoof and watercooled ESC lasted 46 seconds at only 165A before overheating. One guy took it apart and the water cooling was not even on the fets… The joys of China products… many things are built to sell, not built to last. Just wanted to give a heads up.
Has anyone tried that one ?