I'm thinking of matching
Flipsky 65111 engine (3000W) with a Flipsky 75100 ESC (75v 100a)
could this work?
Did you go ahead and try it? Thinking doing the same. I have a question. Why there are two small metal pins with the motor, how do you use them?
And also the cables come from next to the propeller. How do you arrange them? Thanks a lot Carlos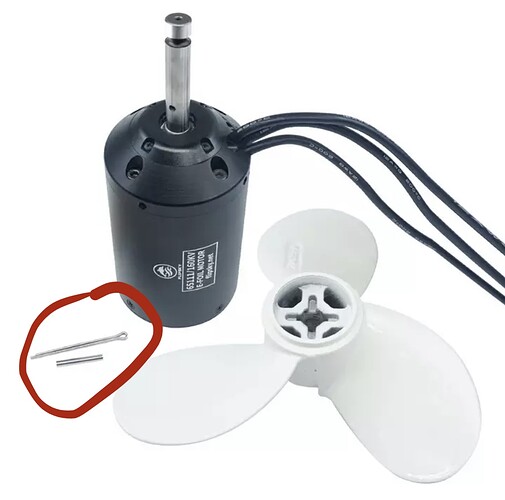 They are used to secure the propeller and keep it from falling off instead of a lock nut. This propeller is far too big for this motor and it will be hard to find a 3rd party propeller that fits this shaft. For efoil application, this motor is on the small side and the kv value is a bit too high. If you wan't to be on the safe side, better get a 65161 120kv.
thanks @sat_be . I still a bit confused with the 2 metal pins that came with the motor. the shorter one perfectly fits the inside of the propeller, but won't fit through the hole in the motor shaft. The longer one goes to the top, got that.
As I bought the motor already, I'll give it a try. Just started to model the project in Fusion360. if anyone needs the files let me know. for now I've just modelled the axis mast and the flipsky 65111 motor.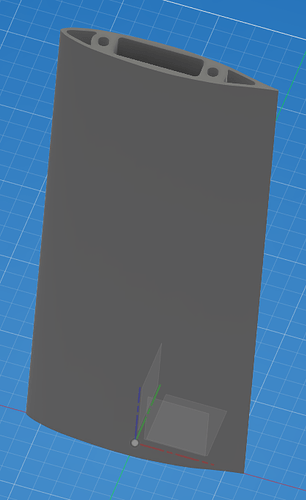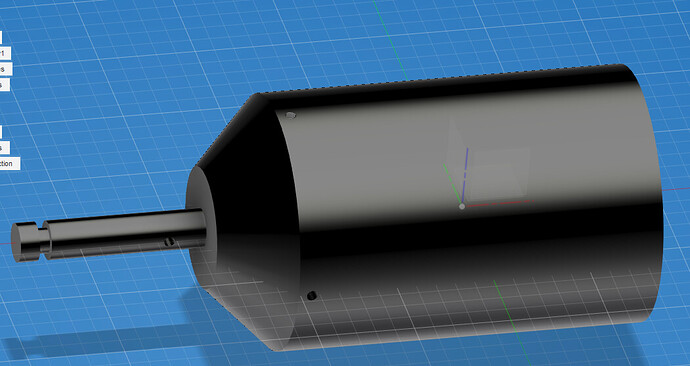 Only a guess, the schear pin comes with and fits the propeller. Either drill out the hole in the shaft (not recommended) or get a smaller shear pin. Search for "Dowel Pins 304 Stainless Steel".
Yes i ordered the same…think 160kv ist good because you can work by 12s 48Volt.
For high speed you can work with 7" pitch propeller.
I have also 65161 with 12s 100kv and i can't get max power 12s not enough… make only 4400 rmp without load…i will change to 20s…
With a 65161 100kv on 12S and the right propeller you schould be fine. Maybe there is something wrong with your esc. 4400 rpn with a 6 or 7" is enough to get you flying.
I have 7 1/2 x 8"pitch…vesc 75100 is now working…i have test it now in water.
My scootfoil neets more speed aboat 40km/h
I also will test now new special e foil propeller…Processing: VID-20221031-WA0052.mp4…
This prop is a bit too agressive, diameter 150mm and 7" pitch would be better for the 65161, especially with a 100A VESC. For the smaller motor, this prop has far too much pitch, it does not have enough torque.
Normal engine from boat is also 5000rpm…
With 7 x 6" pitch xou can make max 20km/h with 3 oder 4ps.
For faster you need more rpm or pitch…normaly for 65161 with 6000 watt you can bee much faster with foil…need more rpm or pitch i think…
You can't have max speed with 12s 100kv…
But 25 km/h maybe enough for fly .
thx. I called flipsky and they confirmed that the small pin they sent me was the wrong size. 3.3mm diameter rather than 3mm diameter, so it would not fin in. Tat's why I couldn't figure it out. now all clear.