hello,
first trial of my DIY efoil (flipsky 65161 motor with flipsky white propeller, shaft threaded 12mm), and after 30 min, no more propulsion, the motor was spinning, the propeller was no longer spinning.
I decide to disassemble the propeller on the way home, I remove the bolt, but I can't get the propeller out. The pin that allows the propeller to turn seems to have entered the propeller, and is blocking the propeller's exit. Strangely I can turn the propeller in a vacuum without dragging the motor shaft, but impossible to get this propeller out :(.
has this ever happened to anyone? do you have any idea how to get the propeller out?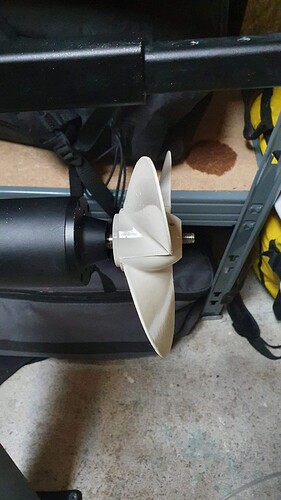 Thanks
Nicolas