Not new (2 yo), just to show what a mast with a rubber (silicon) leading and trailing edge inserts looks like, here the Decathlon Olaian surf foil mast launched in may 2021. Could be useful in efoil schools…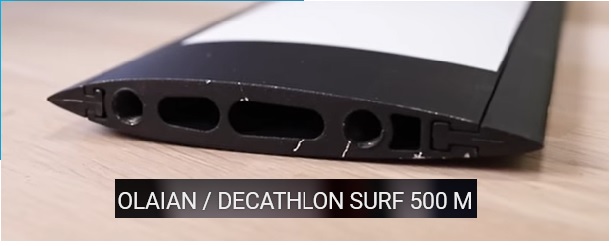 Seems like Project Cedrus had a similar concept.
To reduce the cut risks, the Olaian foil has rubber on the front wing leading edge and on the stab trailing edge. If we can't cut we can still bump.
Decathlon had in mind a bigger and thinner wing with same rubber leading edge wing for wingfoil. Could be for next summer (2023).