Hi together,
for my first eFoil buid I am going for huge Lipo batteries. I have searched a lot where to find good batteries with a low budget. I ended up purchasing 4 x 16ah 6s Lipos from Alibaba for approximately 480€ (https://www.alibaba.com/product-detail/Ebattery-ZYE-6s-22-2V-16000_62323162186.html?spm=a2756.order-detail-ta-bn-b.0.0.49342fc2w79dOk).
This is a quick review.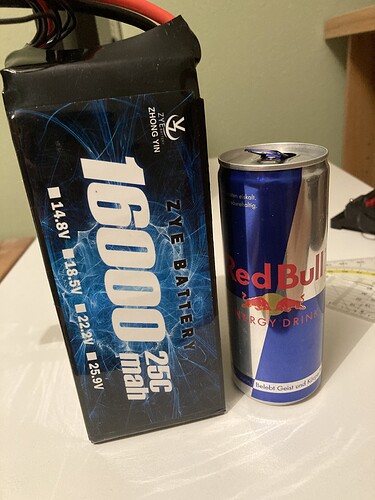 Price 4.8
Quality 4.0 (first impression. I'll edit this once they are in real use)
Delivery 3.5
Support 4.5
In contrast to all the other batteries I found they had the lowest price.
The delivery to Germany was a bit complicated though. It took longer than expected due to delays at the customs office. But that is something you should be aware of when purchasing dangerous goods from China. So take into account that the delivery can take more than two months.
The batteries arrived with good packaging and no damage. 3 packs were at storage voltage (3,8V), one was a bit less (3.3V). They were not puffed and made a robust impression.
So all in all a great solution for low budget buiders like me.
How is your experience with Lipos from China?
I would like to know if someone has similar/other experience.