Hi All,
I have puchased Maytech 2005 having in mind that all Maytech remotes need to be preapared additinally (making them more waterprrof) therefore decided to purchase just electric skateboard version -2005.
Presently, I have connected it to new Vesc AS200 v3, without additional problems using RX,TX and 3 wires PPM_T,+5V,GND. In addition, connected battery and motor.
On VESC side, configured everything so i am able to spin a motor by pressing Throttle trigger.
My configuration looks like: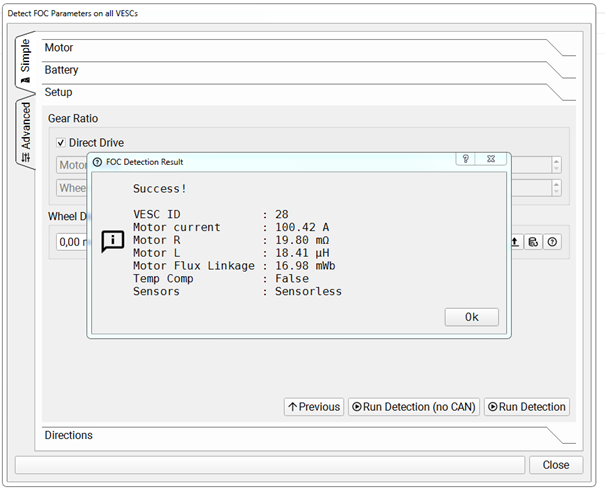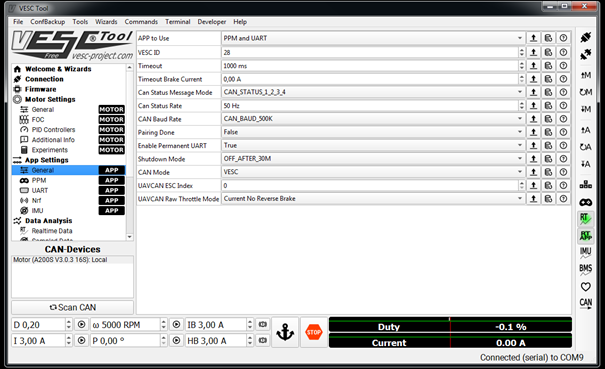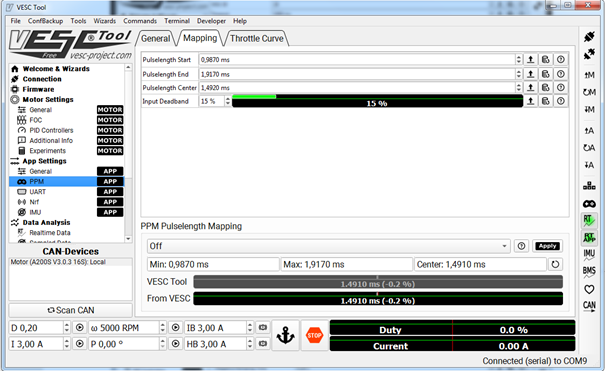 Issue that i am facing now, just after my Vesc is powered down and powered up again, remote controller doesn't operate anymore. Its prefectly paired with Vesc (red LED is light all the time) but motor doesn't spin again even i am pressing throttle.
My idea was around "Safe start" under PPM->General Tab, however making it to false doesn't help either.
Only way to remote start operate again, after reboot of VESC is executing a command like "Write App configuration" so its in line with explanation of "Safe Start"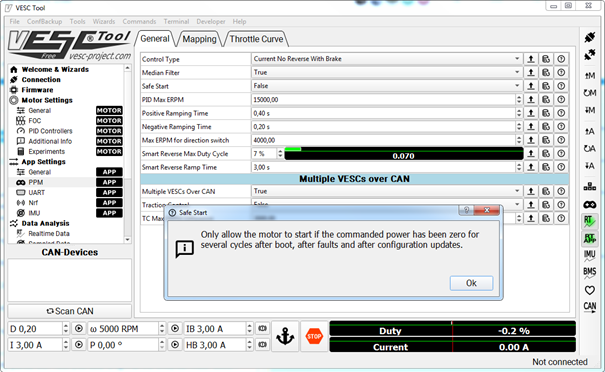 How it makes working, any advice?