Has anyone seen or used one of these? Interested in thoughts and reviews.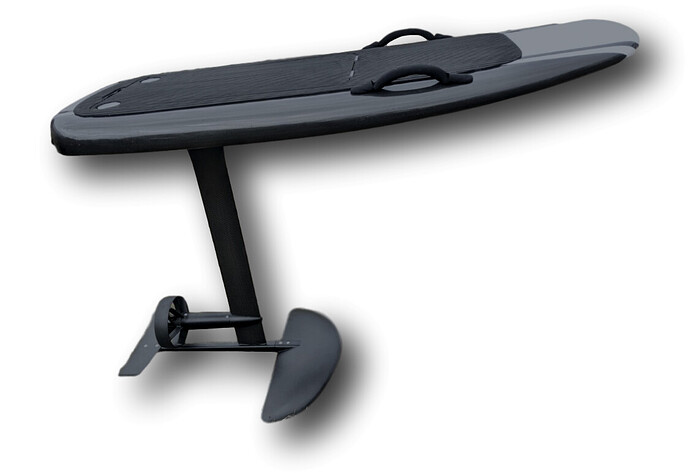 Our E-Foil technology uses an advanced Samsung lithium-ion battery to power a very quiet but powerful motor mounted on 100% carbon fibre hydrofoil. the additional stiffness of carbon board and foil means this particular set up is extremely robust, reactive and long lasting.
Our waterproof wireless controller trigger fires the motor, which can get you flying at speeds of over 20mph​【𝟯𝟮 𝗸𝗺/𝗵】. There are three speed setting to make early eFoiling adventures seamless before ramping the speed up to enjoy exhilerating flights. Charge your battery with green power, and you've got the chance to fly in an eco friendly way!
The board (5′​【𝟭.𝟱 𝗺】 x 90L x 28″​【𝟳𝟭 𝗰𝗺】) is nimble and agile allowing rail to rail carving in an effortless way. If you're an experience rider then you can crank the eSkate, trusting in the additional leaway given by the 90cm foil mast. S-turns, carving circles and full power, tips out gouges are all possible with the Fly McConks eSkate.
The battery is a Samsung 224 cell unit, with temperature control and voltage sensors. Its 40 Amp hours provide the engine with ninety minutes of operation in Eco mode – and 70 minutes in Sport mode. The battery is encapsulated inside a complete waterproof carbon fibre box with IP68 certification.
The foil is 100% carbon, the board is fibreglass and carbon reinforced. This is top notch manufacturing quality at the right price, comparable to other electric hydrofoil boards on the market that ar far pricier.
https://fly.mcconks.com/shop/mcconks-efoil-wing-foil/fly-mcconks-eskate-full-carbon-efoil/