Not sure has this been discussed here already but idea looks great, improved safety, maybe handling also?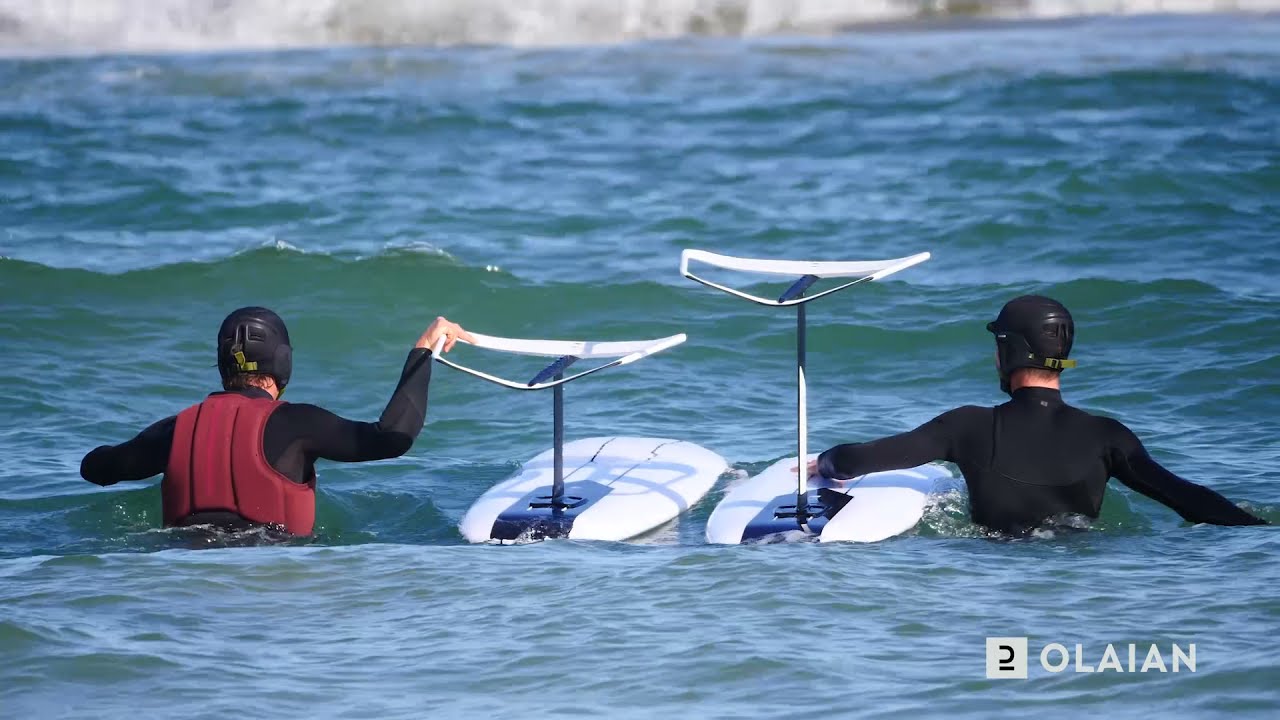 There was a post about this some days ago.
I believe that people here had some pro's and some cons about this design. (e-foiling wise)
Yes, introduced 2 weeks ago on the foil video thread:
'Foil Video Thread - #80 by Vitalii
Decathlon have improved the 2016 North carbon Foil LTD: rubber bands on mast and wing edges, high AR front wing, etc…
The overall result can only be superior to the North design.
Retail price: 590€ with 2 masts and padded back pack cover, expected delivery mid July, according to the brand site. I'm very curious to see the first independent tests (pitch stability AND max speed vs traditional design, plate screw spacing, …)
PRODUCT CONTENT
The foil is delivered in its backpack cover with the following elements:
One-piece foil plane (Carbon & rubber): front wing 1200, side spars and stabilizer.
Aluminum fuselage
2 aluminum masts with flexible edges: 1 mast of 35 cm and 1 mast of 55 cm.
1 aluminum plate
1 M8 Torx screws kit, with tightening key => assembly + foil / board fixing (US). For each type of fasteners, 1 additional part is provided.
1 tube of Teflon 125 ML grease.
1 notice