Hello, I am opening this section here, because I think it might be interesting for many of us to share information on commercially available propellers. The main information required next to diameter is pitch and hub-diameter. Others might be maximum allowed RPM and mounting details. Sometimes the only way of finding out is buying one. This is what I did for two different props. I will share the data here and hope others will share data on other props as well.
Solas Amita 3
Diameter 7 1/4"
Pitch 6"
Cost: 40€
Measured hub radius: 49mm
Measured Mouting shaft: 10mm & shear pin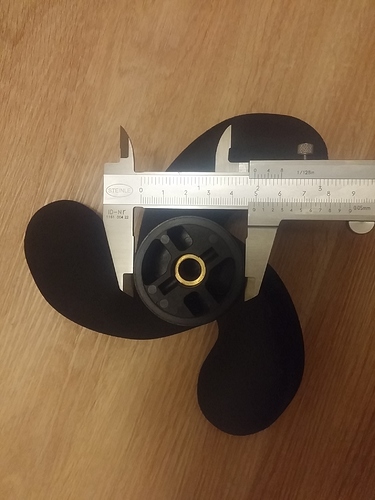 Raboesch 130mm - MS-Propeller Serie 146 3Bl-130-R-M5
Mounting: M5
D [mm]: 130,0
Pitch [mm]: 133,2 (later I found this value written down online)
Max. RPM [U/min]: 2150
Cost 58€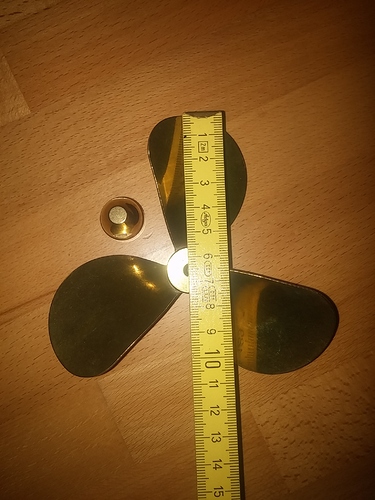 Does anybody have more pitch information on the following propellers:
Haswing Prop 3-Blade for Protruar 2HP / 24V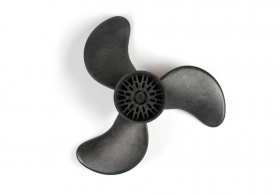 V10/p350 Ultralight (means 10km/h and 350Watt)
V9/p790 Travel
V8/p350 (Travel/cruide)
V8/p350 Cruise
V30/p4000 Cruise
V13/p4000 Cruise
V20/p4000 Cruise
V19/p4000 Cruise
V30/p4000 Cruise
V19/p4000 Cruise
Folding Prop v13/p4000 Cruise FP
Kipawa 314 (3 1/4 Hub)
Kipawa 358
Kipawa 853
Kipawa 350
Kipawa 80/01
Kipawa 400
Kipawa 400/101
Kipawa 112
… and others. Thanks for sharing.