So despite being a co-founder of efoil.builders, I haven't had a proper build yet… until now!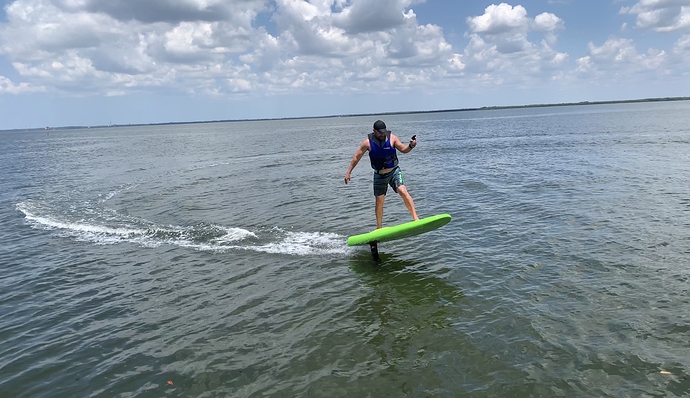 • Flying Rodeo motor system
• Flier 400 ESC
• Jetfoiler prototype board
• Custom 12s15p battery pack
• Maytech remote
• Liquidforce foil wings
I still have a couple boards I've been experimenting with building from foam on the CNC. And I've got 20700B cells for a 14s system. And two APS C80100 motors coming so still plenty of building to do on another board or two. But for now, enjoying being on the water!