I will try to find out more about the gear - the company is next to me
Here a look inside the pod - outrunner without active cooling, gear and large prop:
I know it's a different model but the pictures from the Cruise 4.0 rl are a little clearer. If I squint just right, it looks like a 70mm PLA gearbox for 4kW input power (at 48V) and max output RPM of 1300. Can't quite make out the gearing ratio but its definitely a single digit. Other Torqueedo models use outrunners mated to smaller gearboxes in what appears to be a dry pod so I assume the Cruise 4.0 rl is a dry outrunner as well. Interestingly, they've managed to keep a multi kW dry outrunner cool!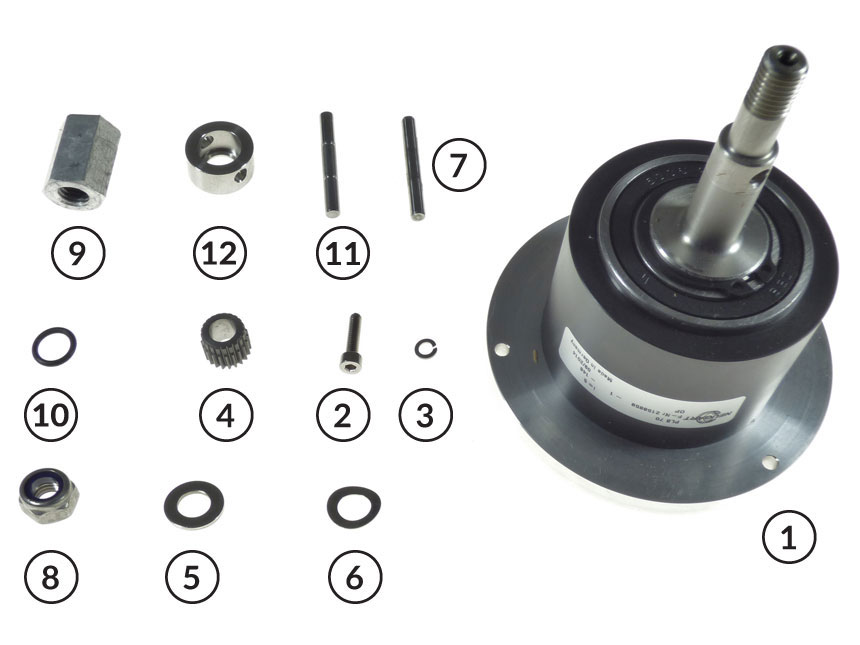 You are right - this is a Neugart PL? 70 and it's for the bigger models.
The first shown one is also Neugart - maybe PLE 60?
Indeed the second one looks to be a PLE 70
They aren't the ple range of gearboxes. I have the one that is used in the 1003 motor. They are designed to take the load of a propeller.
That piece could be adapted to our designs. It would be great if you could get some pictures of that part from all angles… We can't see the inside, how they are doing the sealing. Good findings. At least that Gearcap and the gearbox could be a good choice for people in Europe.
Hi, Do you know what's the gearbox ratio on the Torqeedo T1003?
Thank you,
I think the problem is to get the sun gear that is needed to connect it to the motor. Hard to get, I couldn't get one at the time I was looking into it. Could not be ordered online. The gear itself is good value, built by Neugart. I've seen two builds using it live in action and they work well. The gear is also waterproofed and has a built in thrust bearing.
Hi,
The most critical part here is how to secure motor shaft to gearbox, any close picture would be great… Who is the here of the day :)??
There some images in my build thread…
Thank you sat_be… thats good idea.