Hello, I have searched the entire forum but I have not found the solution to configure the FLIPSKY VX3 and a FLIPSKY 75100 or 75100 with VESC TOOL.
I can't see the temperature of the VESC, or Amps, or Watts.
Does anyone have the same problem or has it configured correctly?
this is my setup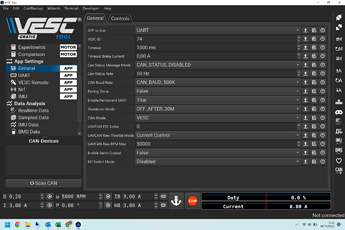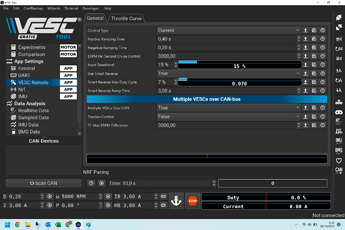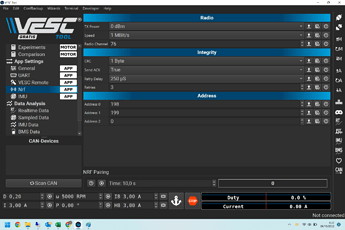 I have already tried to change RX and TX
Thank you