The remote shows a temperature which isn't the one from the VESC. Also in the Log the changing Temp is not the correct one and the others aren't changing.
→ LOG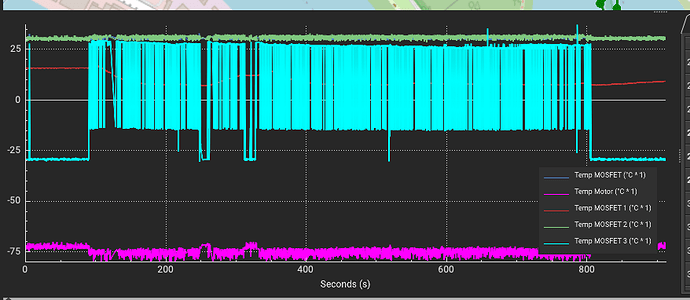 Only the Sensor "Temp MOSFET 1" shows the correct temperature of the ESC. But in the Remote it shows the blue sensor.
The other VESC 4.12 I have do not have this problem. I think the sensor is mapped wrong in the Firmware.
VX3 FW: V1.5
VESC FW: V6.0
What can I do? There is no way to change it in the remote or the VESC Tool as far as I know.