Hi E-foilers,
I have been following topics on this forum for quite some time, with thought of building e-foil myself.
Just recently I started designing board → here is what I got so far: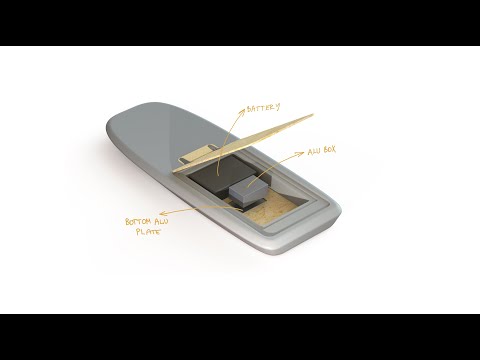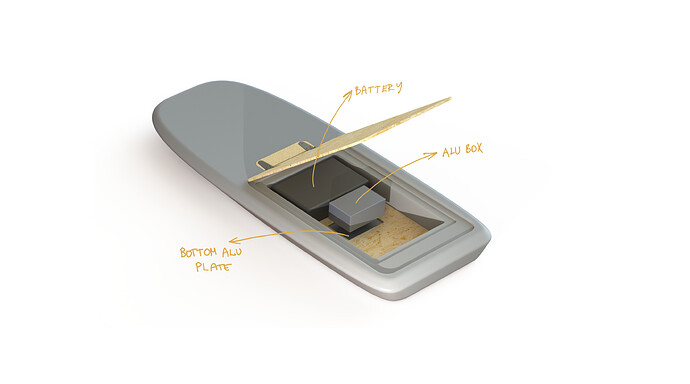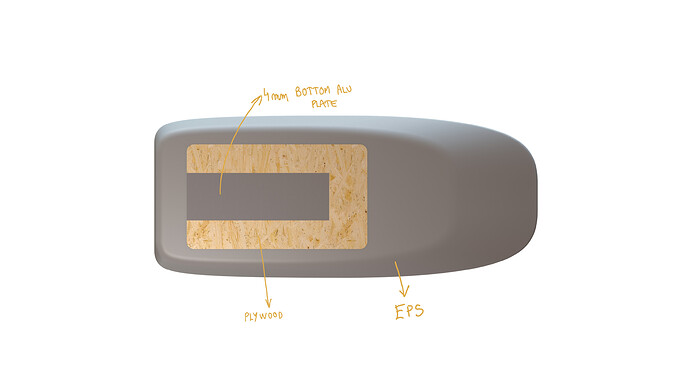 So idea is to make most of the board from EPS, only hatch and part of bottom from plywood.
Also bottom part would get 4mm thick alu plate to which I would attach alu box on the inside.
Alu box would house ESC and receiver (external antenna), filled with transformer oil, for better heat dissipation. Hopefully alu box + bottom alu plate would provide enough cooling for ESC.
Bottom plywood + alu plate would also provide easy and secure mounting for foil.
Of course board would be fiber-glassed.
Board dimension: ~1600x700x120 mm
Possible setup so far:
Motor: one of the 65161 motors or maybe FR.
ESC: vesc clone 75200/75300
Battery: probably 12s8p 21700
Foil: probably Gong X-over or Curve
Latch: one possible option → latch
Prop: FR or Flite
More to follow…