I purchased two of these power supplies and plan to wire them in series according to the diagram below in a charge only configuration for my 14s battery build.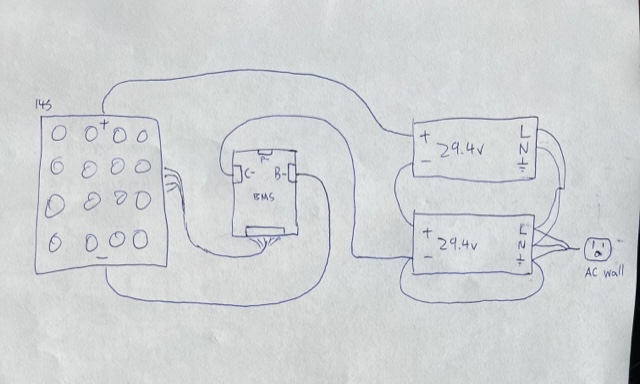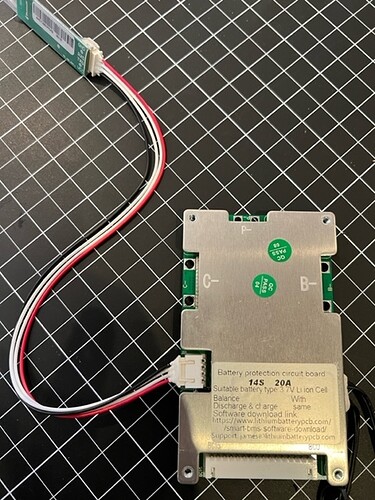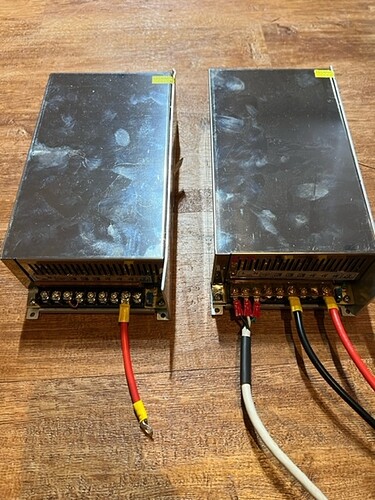 I realize that the lack of ground on the second PSU will require strong isolation between PSUs. (I've seen this done before)
The BMS has a spec sheet that makes it seem like it will deliver a constant charge current of 15 amps. The power supplies are rated for 16amps.

I just want to double check that this means the BMS will maintain a constant current, because the PSUs are not constant current supplies. (As opposed to a BMS that will shutdown when the charge current exceeds 15A).