I wanted a surf/downwind assist class device that would be powerful enough to get up on foil without much paddle power added, but not something designed with capacity to use the motor continuously e-foil style.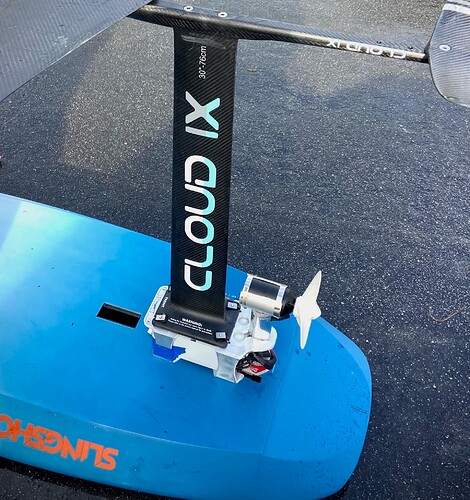 I've been able to order and build in about a month thanks to some holiday free time.
I've been keeping a running gallery here: https://photos.app.goo.gl/ZcJgQTueWQrv15i27
(some comments in photo description).
I may not have ended up with the right mix of components in this attempt, as I've got some power issues (I posted details in the propulsion topic if you have some thoughts).
No cad or 3d printing, just checking some dimensions of parts, and plenty work to remove as much aluminum weight as possible.
Hoping I can debug and get this lifting (may need to swap one or more things out).
-P