The feeling is my efoil-building days might coming to an end. I'm episodic and usually spend about 3Y exploring new technologies,
After some 4 years of non successfully building gas and electric powered surfboards I got hooked on efoils in 2019. I hade never really surfed but allready spent >10k€ on esurfboard builds.
My mission took me to Sardinia where there was a rental shop in costa smeralda that had just recieved 2 fliteboard Air's. I rented one, got a great lesson in the diffucult art of efoiling, managed to stand up for 20m and got hooked. My mission was to copy the design. Said and done I built 2 inflatables 190 & 140L using whimsifoul boards in 2020 and had som much fun. Being 44 y/o and learning to surf has been really rewarding. This year I tried to build a 110L lift inspired hard-board for the first time, using flite inspired fuselage and an old big efoil battery at 15s19p. It's been inspiring shaping a board for the first time, but after burning yet another 2 controllers in testign phase (1 raiden 7 and 1 trampa 75/300) I just simply gave up after 200h spent. 2020 I burned 3 Trampa controllers just trying to get it right…
There is great pride in building things as an engineer and then having to acquire skills to test it out, i dont think I will ever embark on such a mission again in my life.
I've put a downpay on used a Fliteboard Pro S1, I'm picking it up in Sardinia next week. The feeling is bittersweet as I'm not sure it will actually be better that the boards i've put >1000kms on in the past year (dont even know if I want it to be better) but it will will for sure be cheaper in total money/effort.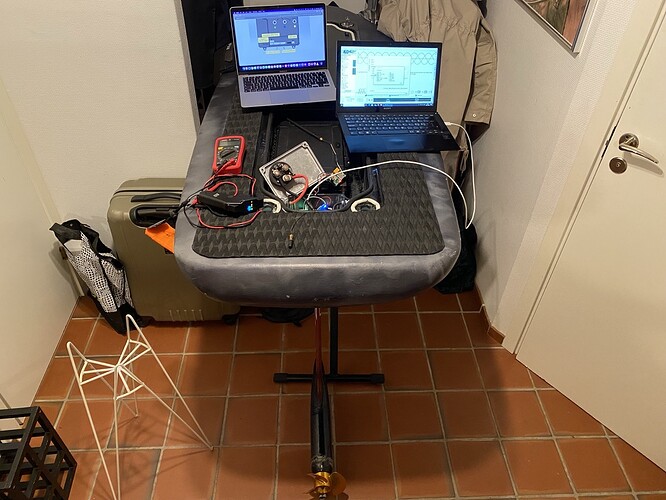 I will update you guys for sure if the industrial stuff is really better that what we build in a couple of weeks.