Hi.
I'm starting to build my first battery pack from 21700 batteries and I have a few questions about connecting them together.
I'll use 0.2mm x 10mm pure nickel strip to connect the cells to 0.5mm copper.
What do you think about this design?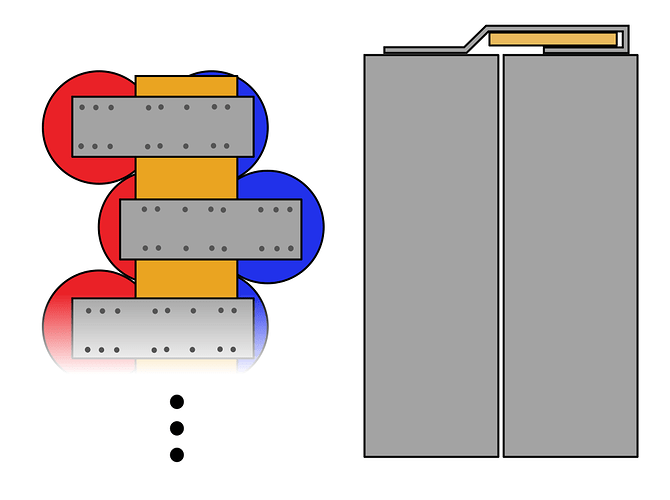 I'd first spot weld the strips to cells that are overlapped by copper and fold them over copper.
Would there be any difference if I do it like that: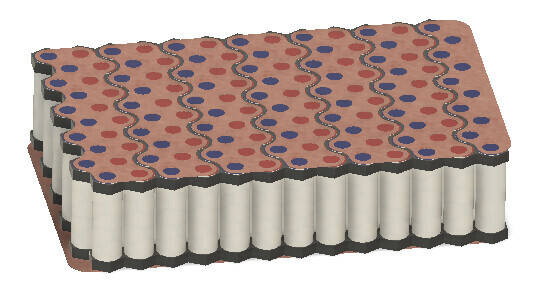 and then solder nickel strips to copper and cells?
Is there any real benefit at this design other than heat dissipation?