which gearbox ratio do you use 4:1?
beautiful ride !!!
seems so stable and powerful
the SS56123 is actually cheaper than the flip sky 120kv. Why did you go with this one instead of the flip sky?
Made me look for mine :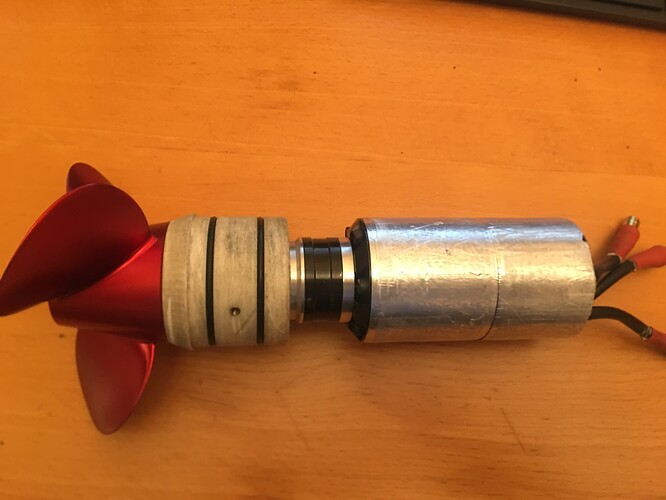 gearbox 6:1, sss 54116 i think it is 500kv, high pitch first FR Prop: end up about the same as my "lift" set up
be carefull those 56mm have about 3NM "max" torque so about 9nm with your gearbox, on your last metr at log (and thank you for posting), i calculated about 9NM for 40km/h
i never pushed mine but i am very curious to see how yours go
I have the Lift/FR motor on the foil at the moment and working on a high speed drive with the big dady SSS. If you are looking for cheap and reliable, once you add all cost of a geared setup, motor, ple, coupler, housing the flipsky is a cheaper option
yes, you're right bro. thanks for the insights
did you got my PM about the design ?
found a pic: running 12s8p at the time: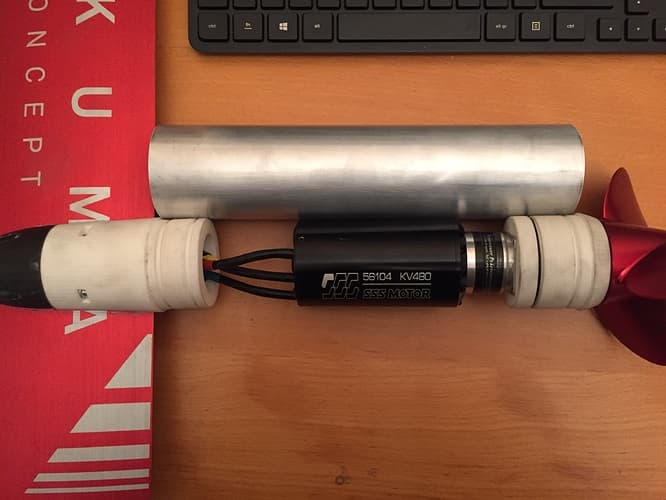 i had a lot of torque but not enough kv, after i switch to FR motor , same vesc config, about same speed and amp with the prop guard
one day may be i will put a 800-1000kv …
I am working on this too. My sss56 got new front and rear shield to make it waterproof and as short as possible.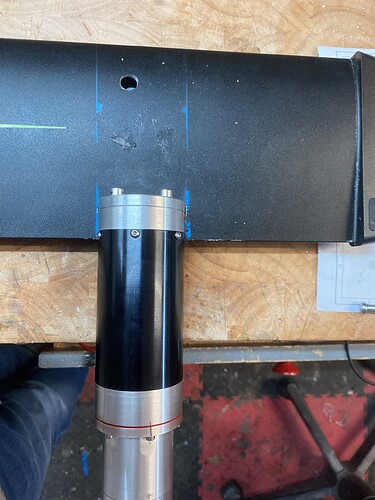 Like this I can mount the gearbox directly on the motor and do not need an extra tube over the whole assembly. Also best cooling.
Really good idea. Do you have a shaft seal on the motor gearbox?
Yes I am using a ceramic shaft seal. I think these are way better than the standard rings rubbing on the shaft.
I am using this one:
These shaft seals are used in waterpumps.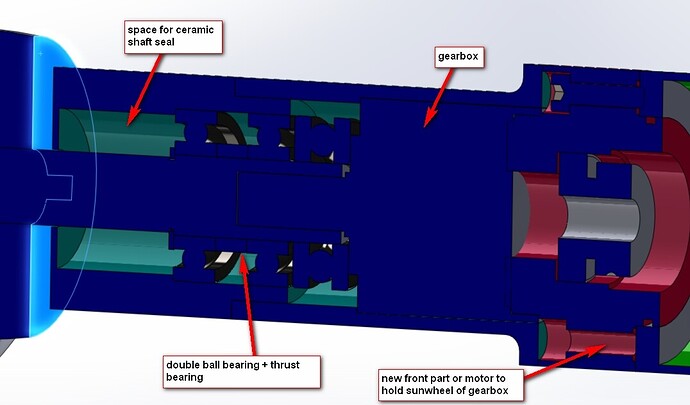 I wanted to use my sss this way as well, with custom casing to make it waterproof but the shaft was already cut down and grinded to 6mm, so not worth it. Curious to know if the stock shaft is long enough for this custom design ? I mean mechanical seals will probably need an extra 50mm to be installed, so I'm curious how you did it.
Also, anyone having a motor chief gearbox 1:4 or 1:3 unused he wants to let go ?
There is no shaft seal on the motor shaft. The whole assembly is waterproof with the seal on the main prop shaft connected to the gearbox shaft.
Flipsky 65161 also seams to have the ceramic seal these days.
This new 950 proto is an absolute weapon. Carving machine, pretty fast 47kmh with 6inch prop. Low end pretty good too, I can foil between 20-25A. 7 inch will arrive this week, stay tunned.
only for few second, small board and small foil, need a lot to get on the plane