Let's talk about propellers and ducts. Unless we have a jet, we need a duct for safety. I hope everyone agrees with me here. Duct is the "guard" around the propeller, also known as Kort Nozzles or Shroud. There is some good overview info on ducts in this video here.
I have tried many propellers, starting ducted, then un-ducted, now back to ducted. I still see a big drop in efficiency above 12mph with a duct and want to understand how to improve that.
Here is my prop history: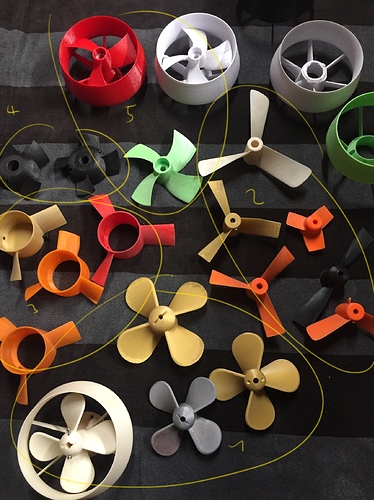 First prop, found it online somewhere, blades were dull without foil shape, round blades
Went to straight bladed simple prop with thinner foil shaped blades, no duct. That had plenty of power and efficiency. Broke several blades, fragile design.
These were my direct drive out-runner experiments. The props wrap directly around the can of a 60kv out-runner spinning wet under water. I'll post something separate here. I see some builders are experimenting here too. The ROV community is too. I'd love to see us all explore this further.
Prop for a test running a 149kv direct drive out-runner dry inside a housing. Totally overheated aver a minute and burned up the motor. Maybe I'll post something separately here too some time.
My current props, see the parametric prop video and design part of this Fusion, CAD assembly, or here a direct link to the prop Fusion file. Duct and prop inspired directly from @Hiorth. Works in the duct but as mentioned above, I am not super happy with the efficiency yet, especially after riding without duct. I need to get this optimized.
When I look at the blade shape of Lift and Fliteboard I see round blades with a pretty low pitch and huge surface area.
Lift prop/duct: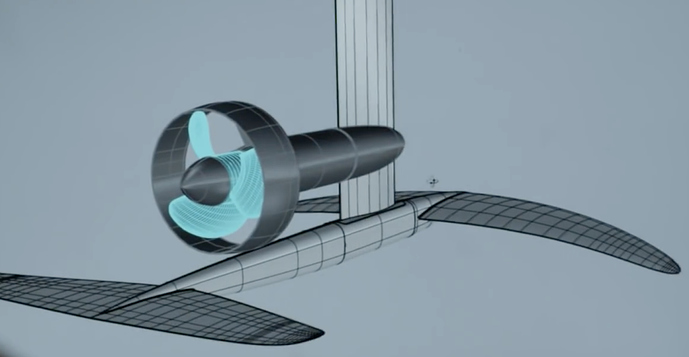 Fliteboard prop/duct: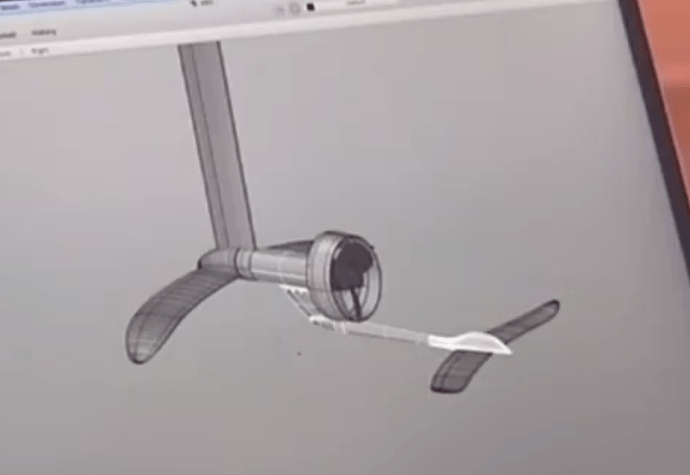 What are your thoughts on these large, round and low pitch blade designs?