I am curious to hear what propulsion setups everyone is trying. Here is what I did:
Motor - When I started researching and posted on the electric surfboard forums earlier this year I pretty quickly landed on the SSS 56104 500kv brushless inrunner motor. I am still using the same motor today with a 5:1 planetary reduction gearbox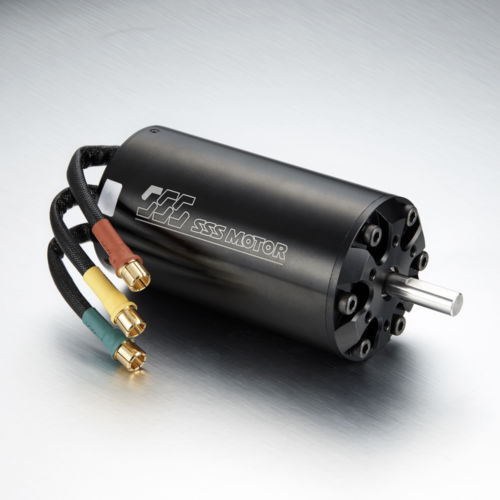 .
Pros:
Powerfull - up to 14kW peak
Affordable - $150
Fits perfectly into the aluminum pipe I found on Amazon
Cons:
Requires a gearbox. It's still 500kv and that's the lowest I found at that time. So unless you are building a jetdrive (which is less efficient), it is spinning too fast for a direct drive at 12S (~50V). Would require a tiny prop and there will be cavitation. One way would be to reduce voltage but I wanted to keep the voltage high to reduce amps and heat. Therefore gearbox.
Takes forever to arrive from China, I think I waited 6 weeks after ordering it on Ebay
Gearbox - would be nice to get rid of it eventually but it will require someone to build a custom motor. I found a Parker PV40TN 7:1 on Amazon for $64 when I started. I stripped the pinion and planets when I had an issue with the electronics. I had sudden cut outs and full throttle accelerations which put too much torque on it (Note for an ESC discussion: we need an ESC with a programmable smooth acceleration curve to protect the gears). I since found a Neugart PLE40 5:1 on Ebay which works great too. Key is to keep the input rpm as low as possible with low kv motors. These things are only rated for like 7000rpm continuous and 180000rpm peak for a short time. So we are stressing the gearboxes and the lifespan is reduced. I read somewhere that ratios of 4:1 and 5:1 are the most robust in single stage planetary gearboxes because of size relation between the pinion and planets, so probably good to stay in that range while we need them.
Prop - Since I am now on a 5:1 gearing I choose a smaller prop than before at about 120 mm diameter. I had success with a 150 and 170 mm on the 7:1 before. But it also depends on the angles and shape. Check the parametric prop in my Fusion 360 CAD files to play with it. I am still playing with it too, lots of room for improvement.