I've been using the Flier 400A for more than 2 years. To me, it's been super reliable and easy to use ESC. Now I'm really concerned after an incident yesterday.
I took my efoil out and went zooming around my friends yacht before meeting up with them. I parked it on a floating platform he had and allowed a friend to ride it. He went off about 100 meters and then all of a sudden it went crazy on him! Full speed in reverse flying out of the water and even diving down under the water like a seabreacher. It was a wild and extremely dangerous thing that happened. My friend swam as far away from it as possible which was good cause that cut the RF signal. I swam to him and turned the remote off and then opened the efoil up and turned it off.
Fast forward to today. I got to talking to @pacificmeister about it and we were wondering if it happened because some remotes like eskateboards have a reverse-neutral-forward concept. Whereas my efoil is basically just neutral-forward with a Maytech remote. Turns out when I turned the efoil on today (out of the water this time) it connected the remote and went full speed reverse straight away! As I moved the throttle to 50% it stopped, and obviously when I went to 100% it went forward.
What the hell happened!? If you own a Flier 400A you know you must use a computer to program the ESC. I haven't had it connected to a computer in a couple years. I bet I'm behind on firmware but has anybody ever had this happen!? Talk about a scary situation that could have resulted in loss of life or extreme damage to an expensive boat or the efoil. I'm very nervous about using it other than know I can dunk the remote if there ever was another situation.
Also worth noting I tried two different Maytech remotes today and two different receivers. They all acted the same way so I know this is an ESC problem.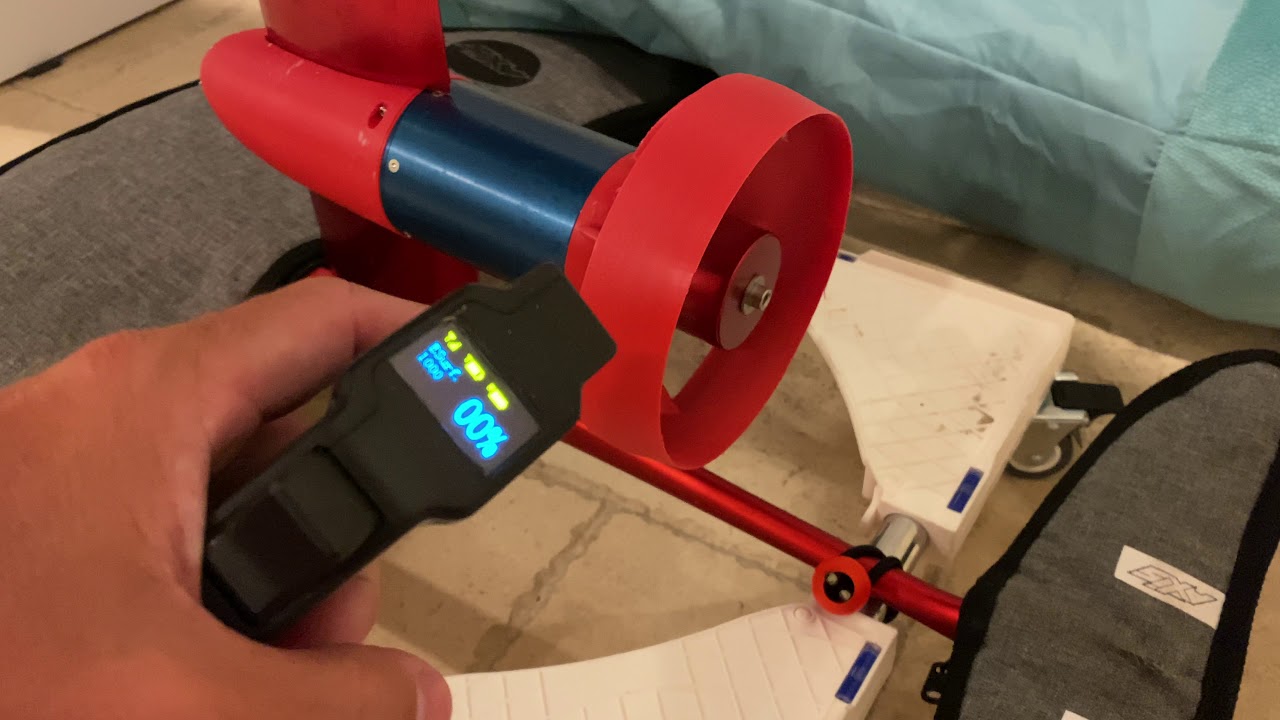 The beeping it does after the remote connected for a few seconds seems like a new beeping pattern too. I'm not sure if that helps to explain anything.