where do you buy that length of stainless steel screws?
my friend did his last clamp in resin with a resin printer, and it is turning great. so far it seems very tight and sturdy. quite heavy though
I get 1m stainless steel threaded rods (available in most of the hardware stores here), cut it at the desired length and glue on a nut at the end with either loctite 638 or whatever epoxy i have at hand.
I buy stainless metric bolts on amazon, they have a surprising selection, and I actually got them in 2 days!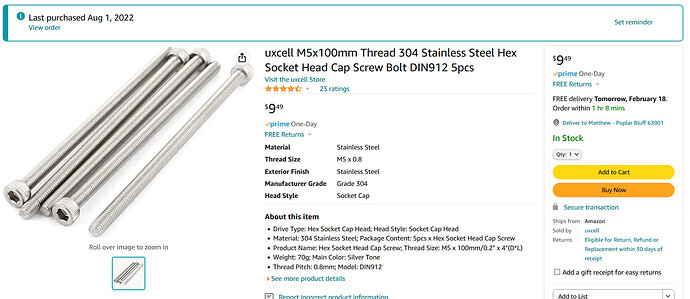 There are different types of stainless steel (SS): the 304 (or A2 SS for interior use) is cheaper but rusts in salt water, 316 (or A4 SS for outside use) doesn't…