impressive printing quality mate! what printer are you using?
@okp: Full modded Vyper
Once upon a time there was an Anycubic Vyper. Everything was replaced except the frame.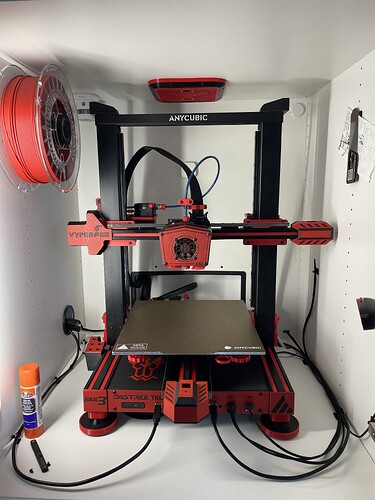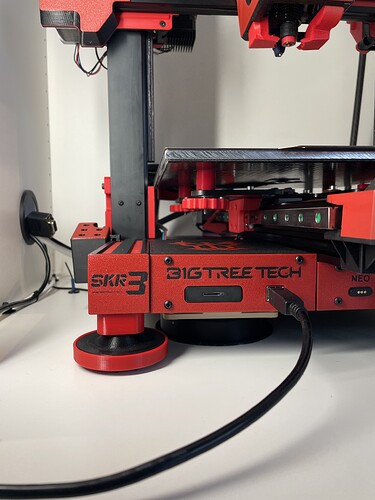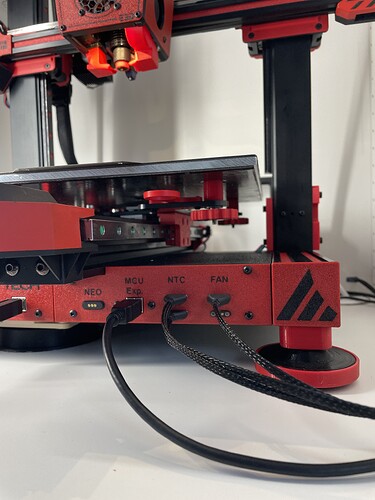 How do you get those beautiful textured faces on your receiver/batt display? I'm assuming it's the type/brand of platen?
It's a 3d printer pei plate
Awesome design , pls share the pod file for axis alu on step or f3d file format . I would like to play around with this format . Thanks hips
Thx.
Sorry, I never give out STEP or f3d files.
?why? I always share my steps no publicly but privately
Hello, which charger did you use?[quote="lishine, post:73, topic:19307"]
The cables are finished with the MTW-60 connectors.
Everything soldered and filled with epoxy.
First setup, 6384 with FoldProp gives my pump setup. POD to approx. 30-10cm.
Second setup for pure efoil operation with HyperDrive for the 6384.
Third setup, sometime in 63100
with HyperDrive.

I like the zip ties on the mast trailing edge (*). The set looks ready/mature for mass production

(*): wonder if there couldn't be a sharp fairing on the trailing edge to close a proper streamlined profile up attached with the same zip tie.
Good morning
where can I find the 18650 battery holders? Thanks again
It's a 21700 Battery Holder.
I don't have the battery holder online yet.
Very nice setup, congrats !
Do you use maytech waterproofed 6384 kit ?
No. 6384 BDUAV and filled with epoxy and stainless parts.
Glad you saw the light of jesus and he guided you to upload the step files
Super cool design. Thank you for sharing! I finally got to building the connectors for my tow boogies. It is really going to improve the safety and will look a lot better! This is the new design for the top plate for the motor mounts.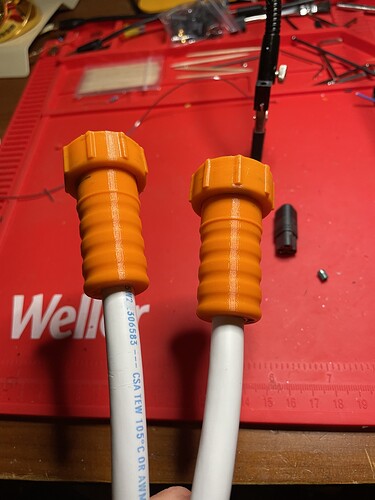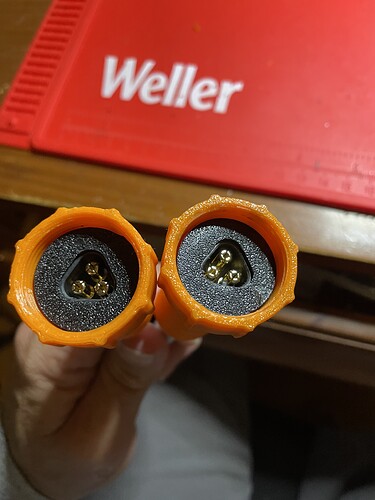 Yeah. Very cool.
Good Idea with the connection mount