I recently snapped up 4 LIDL X20V 8AH batteries, and was finally able to test them in real-life conditions.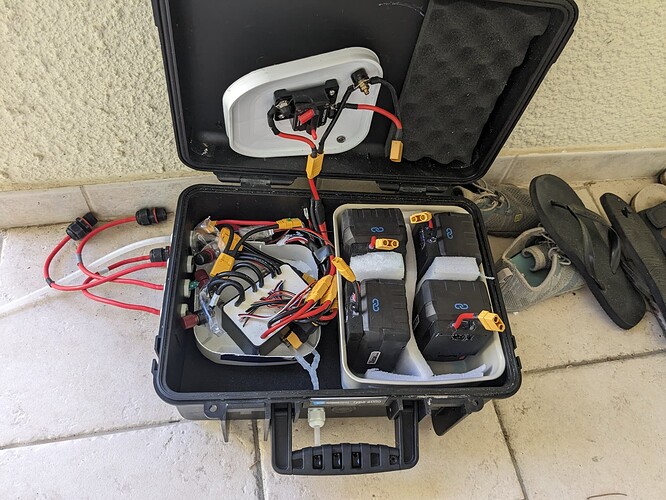 So 2 in parallel then in series, i.e. a 10S4P 16AH combo, with 85-100A max, but for my 70kg and an GONG XXLT fluid, I was using 40-50A to take off, but I could go up to 80A easily.
Very good range, over 10km, no overheating at all, I'm very pleasantly surprised.
So for a budget of 216 euros (54 € / battery X 4), + a 12A charger at 50 euros, = 266 euros, I have a 10S4P lithium ion battery without knowing how to solder, without taking the risk of mounting my battery.
XT90 adapter very easy to print and assemble.
And I plan to integrate them into a DIY foil drive assist kit, just 2 in series, 10S2P 8AH, it should be great, just need to find the right box.