Hi all,
I bought a wingset this summer, so am taking this eSUP to the next level. Here are my details:
FSESC 200A
2x 6S batteries in series (~50V)
VX3 remote
FS 65161 and FS stock propeller
Naish Thrust Windsurf 2019 wingset
---
Here are the results of my trial:
I managed to hit about 15 km/h max speed on full throttle, drawing about 3 kW.
I was planing, but definitely not fully out of the water on top of the foil. I had mine on the least lift-y setting.
I blew my kill switch again – prior trial blew the SSR, this time used a MOSFET. Both died in a way that freaks me out: the circuit is just closed so that the circuit is just closed permanently, kill switch does nothing when disconnected. Seems like a really scary failure mode.
ESC heated up to like 70C and the box on my board was very very hot.
---
I have some questions for the community:
Do you think I should change props? Any thoughts on the stock prop? Folks seem to be using the FlyingRodeo (FR) one, but they seem to be out of stock. Any comparable ones? Or is someone willing to share a printable 3D model? Maybe someone can scan their FR with their handy LIDAR iPhone scanner app?
Are you using water cooling? I'm debating between that (the Flipsky ESC I use has water cooling support) and mounting components onto a large aluminium plate.
At what speed do you expect to have full lift-off? Should I adjust the back wing angle of attack? Is the foil wingset a good choice for this?
I used a VX3 this time since I had major issues with my remote last summer. But this remote receiver plugs into the same port as the bluetooth module, so now I have no way to log trial data. Anyone have a workaround?
Some pics: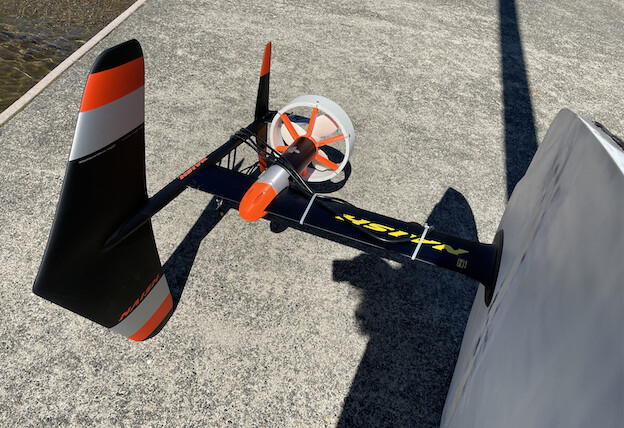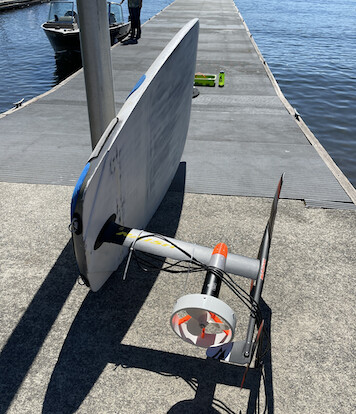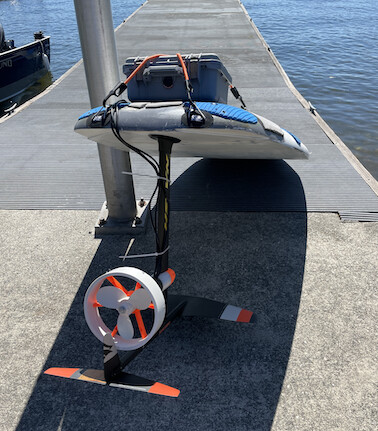 Many thanks!