Hi guys - I've been following this link to build my own motor:
and so far so good, but I need some help when it comes to the electronics.
I have the motor, a speed controller, and a battery to begin with.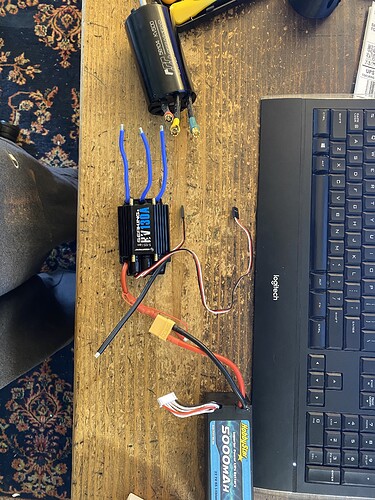 1 - how do I know which color wires from the motor go into which ESC blue wires? (does it matter?)
2- i assume the red and black from the ESC go into the battery… but what the heck are those other two connectors?
3- What is a good Remote to get, and how do I connect it to this situation?
4- what is the spare wire on the battery? I'm assuming a charger connector?
5- how do you find / where do you buy electrical connectors for these wires?
Plz talk to me as though I'm smart but clueless about this stuff…