Hello,
I'm creating this thread in the hopes of getting some advice from people experienced with aluminum fabrication.
My current build consists of a Fliteboard with an Axis mast. The Axis baseplate is bolted onto a 9.5mm Aluminum adapter plate. This works fine (so far), but it's also very heavy and more clunky than it could be.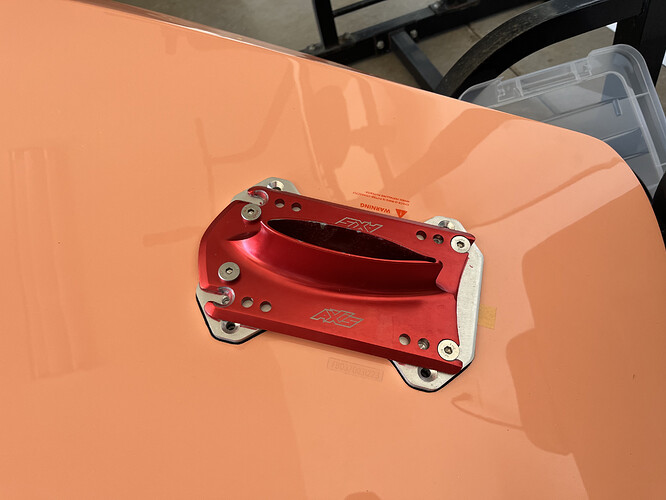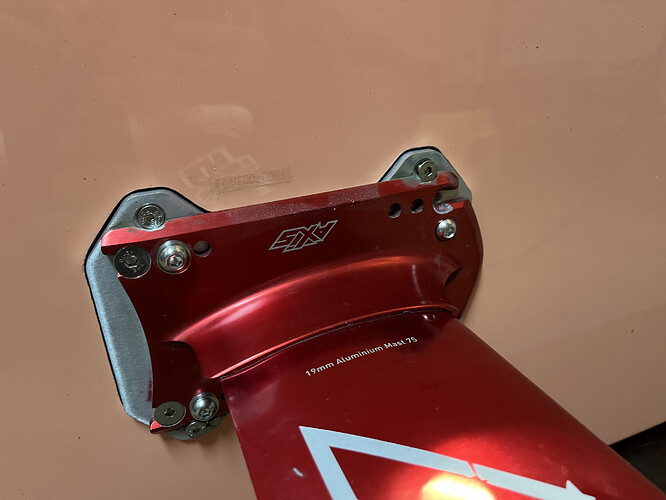 For the next iteration of my build I'm hoping to find a lighter solution. Ideally a single piece that fits the Fliteboard and has a neck to attach the Axis mast, eliminating the need for the Axis Baseplate.
I don't have any experience with metal fabrication or CNCing, hopefully some folks here can give some feedback on how this could be accomplished.
Do you think any of the following options would be feasible?
1.) Create a cad file for an adapter plate including the neck and get it machined. Could that be done for a reasonable cost?
2.) Weld the Axis mast to the Fliteboard aluminum plate and reinforce the joint with a custom "neck" piece.
Thoughts or any other ideas?